VII INTERNATIONAL SHORT STORY CONTEST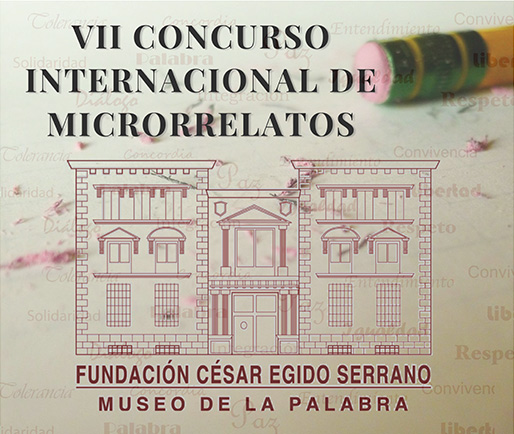 The César Egido Serrano Foundation periodically calls for an International Short Story Contest that is part of the activities that the Foundation carries out to achieve its objective, which is none other than that the word is the tool against all violence and harmony between different cultures, religions and ideologies.
This contest is the best endowed by word in the world with a first prize of $20,000 and three second prizes of $2,000 each. In the last edition, 43,185 authors from 172 countries participated in the contest. On this occasion and as the main novelty, it will be the participants themselves who will have the opportunity and responsibility to choose the winners, through a computerized, random and anonymous voting system.
In the drop-down of this same menu, you will find the participation form and the bases of the contest, also consult them from HERE.